My Blog
Posts for: April, 2012
By Michael C Scheske, DDS, PC
April 17, 2012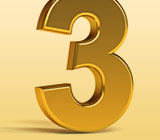 Tooth decay is not trivial. It's a worldwide epidemic, one of the most common of all diseases — second only to the common cold. It affects more than one fourth of U.S. children of ages 2 to 5 and half of those 12 to 15. Among adults, tooth decay affects more than ninety percent of those over age 40.
Prevention of cavities starts with a healthy diet and effective brushing and flossing, but it is much more complex than that. Three strategies for reducing dental caries (tooth decay) include:
Protect with Fluoride and Sealants
This works best when fluoride is applied to the crystalline coating of your child's teeth just after they push through the gums (erupt). The fluoride becomes incorporated into the tooth's surface and acts as a barrier to decay. Studies have shown that low doses of fluoride are safe and effective.
Dental sealants are used as a companion to fluoride because they seal tiny pits and fissures in the tooth's structure, creating an even stronger barrier.
Modify Oral Bacteria
Every mouth contains bacteria, no matter how well you clean your teeth. Not all bacteria cause tooth decay. The problem bacteria are those that produce acid as a byproduct of their life processes. We can identify acid-producing bacteria in your mouth, you can reduce their concentrations using antibacterial mouthrinses such as chlorhexidine, and pH neutralizing agents (substances that reduce the amount of acid).
Reduce Sugars in Your Diet
Bacteria in your mouth ferment sugars and other carbohydrates, producing acids that eat into the mineralized outside structure of your teeth, the enamel. So eating fewer sugars — particularly added sugars such as those in juices, sodas, candy and other sweets — will help prevent decay. Your total sugar intake should be less than fifty grams, or about ten teaspoons, per day. If you begin to read labels showing sugar content of common foods, you may be surprised at the amount you consume without knowing it.
If you must snack between meals, non-sugary snacks like raw vegetables and fresh fruits create a better environment for your teeth.
Xylitol, an "alcohol sugar" used in some chewing gums and dental products, has been shown to reduce decay-producing bacteria.
Try these easy strategies to keep your teeth healthy and functional throughout your lifetime.
Contact us today to schedule an appointment to discuss your questions about tooth decay. You can learn more by reading the Dear Doctor magazine article "Tooth Decay."
By Michael C Scheske, DDS, PC
April 02, 2012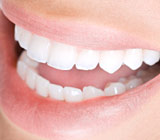 If you have a tooth that just doesn't look good because of decay or injury, a porcelain laminate veneer is probably a good way to make it look as good as it ever did — and maybe even better! Dental veneers are composed of thin layers of dental ceramic material. They essentially replace the original tooth enamel and require preparation of the tooth by removing a small amount of enamel to allow room for the placement of the veneer.
Recently, more and more dentists have been using minimal prep or prepless techniques that do not require this preparation. In such cases, the porcelain is bonded directly to the outer layer of the tooth's enamel. Highly skilled dental technicians can design a custom-fit veneer that feathers into the tooth just short of the gum line.
Prepless techniques cannot be used in all situations, but when they are used appropriately the results are beautiful and very stable. Should you get prepless veneers? The following is a list of advantages and disadvantages of prepless veneers.
Advantages of prepless veneers include:

Tooth preparation or reduction is not needed, leaving the original tooth whole.
They are not placed under the gum tissue, eliminating the possibility that the restorations negatively impact the gum tissue.
They can be used to change the appearance of teeth that are too small or misshapen making the teeth look larger and eliminate unwanted spacing.
They can be used to "lengthen" teeth that have been worn down by grinding.
Since the underlying tooth has not been reduced, prepless veneers are reversible and practically risk-free.
Disadvantages include:

There are many cosmetic situations in which they cannot be used, and traditional veneers (requiring preparation) must be used instead.
Prepless veneers cannot be used in cases in which orthodontic treatment is recommended to move the teeth, such as improper tooth position, poor bite, or a poor facial profile.
Since they are added on to existing tooth structure, they do not work for teeth that are relatively large or in a forward position in a smile.
They do not usually work for lower teeth because of space restrictions.
They cannot replace lost or damaged enamel.
Working with prepless veneers requires special skills and training. Please discuss our credentials and experience with us when you inquire about this technique. We can assess your specific situation and let you know whether restoration without the drill is appropriate for you.
Contact us today to schedule an appointment to discuss your questions about prepless veneers. You can also learn more by reading the Dear Doctor magazine article "Porcelain Veneers Without the Drill."