My Blog
Posts for: August, 2013
By Michael C Scheske, DDS, PC
August 29, 2013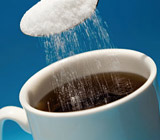 Refined sugar — most commonly consumed as table sugar or high fructose corn syrup — has developed a reputation as Public Health Enemy #1 among many consumers. These consumers are seeking ways to cut back or even eliminate refined sugar from their diets.
But that may be easier said than done because of our innate "sweet tooth" — the basic human desire for the taste of sweetness in our food. It's been demonstrated to have a biological basis, tapping into the "feel good" reward centers of our brain. For many of us, this desire is a craving that begs to be satisfied.
Artificial sweeteners are now used by many consumers to satisfy this desire apart from refined sugar. The question is, are they safe for your health and well-being? And when it comes to your teeth, do they hinder or promote good oral health?
As to the first question, all the major types of artificial sweeteners (saccharine, aspartame, sucrolose, acesulfame K and rebaudioside A) have undergone rigorous test trials and research for many years. The result, amid wide scientific agreement, is that they indeed are safe if consumed in acceptable levels, and all are FDA-approved.
In recent years different kinds of sweeteners called sugar alcohols (like Xylitol) have been approved as safe and are growing in popularity. The biggest difference between these and the traditional artificial sweetener is a low presence of calories while artificial sweeteners contain none.
So how do these two categories affect dental health? Of greatest significance is that, unlike refined sugar, these sweeteners do not feed the growth of decay-causing bacteria in the mouth. In fact, there is some evidence that sugar alcohols may actually reduce bacteria levels.
While there are still some concerns that artificial sweeteners may contribute to overeating or metabolic problems, there are no current official guidelines against their use. And when used moderately, there is evidence that Xylitol may even be an effective weapon in the fight against tooth decay.
If you would like more information on artificial sweeteners and how they may affect your oral health, please contact us or schedule an appointment for a consultation. You can also learn more about this topic by reading the Dear Doctor magazine article "Artificial Sweeteners."
By Michael C Scheske, DDS, PC
August 14, 2013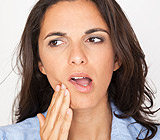 Nothing ruins a thirst-quenching cold beverage or a dish of your favorite ice cream like a sudden pang of tooth sensitivity. If you're experiencing this problem — and especially if there are other triggers, like biting down — we encourage you to make an appointment. It could be something harmless and temporary, but it's always prudent to check. At the very least, you'll feel better once the underlying problem is identified and treated if necessary.
Here are some common sources of tooth sensitivity:
Enamel erosion — typically caused by acidic beverages/food, regurgitation of stomach acids (due to gastroesophageal reflux disease [GERD] or the eating disorder bulimia), or improper brushing
Tooth decay — a sugary diet and poor dental hygiene may be contributing factors
Tooth fracture or chipping due to tooth grinding (bruxism) or other trauma
Gum recession due to age, improper tooth brushing, or gum disease
Filling that needs repair or replacement
Residual effects of recent dental work
Some things you can try at home to minimize sensitivity include:
Ease up on the toothbrush; a light touch is all that's needed to dislodge daily plaque build-up
Try using fluoride-containing toothpaste like an ointment over the affected area (fluoride decreases fluid exchange from the oral environment to the nerve inside the tooth)
Take a non-steroidal anti-inflammatory such as ibuprofen (use judiciously and according to the package insert guidelines)
Discomfort related to recent dental work should resolve on its own; give it several weeks. If you're feeling discomfort for another reason, even if the sensitivity subsides, the underlying cause may still require attention.
If you would like more information about tooth sensitivity, please contact us or schedule an appointment for a consultation. You can also learn more about this topic by reading the Dear Doctor magazine article "Sensitive Teeth."