My Blog
Posts for: November, 2015
By Michael C Scheske, DDS, PC
November 29, 2015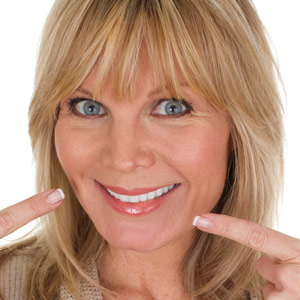 Dental implants are popular with both patients and dentists for their durability and likeness to natural teeth. That natural look, though, can be difficult to attain, especially in what's known as the "smile zone" — the area of the mouth where teeth are most visible when you smile.
Our biggest concern is the upper front teeth, where the gums are most visible, especially if you smile widely. It takes considerable skill, experience and artistry to position implants in this area so that they appear to naturally emerge from the gums and blend well with other teeth.
To obtain that natural look, we must first assess whether or not there's enough bone present, which tends to dissolve (resorb) when a tooth is missing, to sufficiently anchor the implant in the right position. There also needs to be sufficient bone around adjacent teeth to support the tiny triangles of gum tissue between teeth called papillae. Without the papillae an unattractive black hole may result between the implant and an adjacent tooth or implant.
Another factor we must consider is the type of gum tissue you have. Everyone generally inherits one of two types of tissue from their parents: thin or thick. The type you have can influence the way the implant appears to emerge from the gums. If you have thick gums, they're easier to work with and can cover more of the implant. Thinner tissues aren't quite as easy and are less forgiving if an implant isn't placed as precisely as possible.
In recent years, improvements in implant design have sought to provide greater stability around bone and gum tissues to offset some of the issues we've mentioned. A variation on the design of the top of the implant (where the crown is attached) changes the direction of growth for gum tissues from a horizontal orientation to a vertical one, which can help with the final appearance.
The first step, if you're considering dental implants for a tooth in the smile zone, is to visit us for a complete examination to see if any of these factors may have an impact on your situation. We can then advise you on the best course of action to achieve the most attractive smile possible.
If you would like more information on dental implants, please contact us or schedule an appointment for a consultation. You can also learn more about this topic by reading the Dear Doctor magazine article "Implant Aesthetics."
By Michael C Scheske, DDS, PC
November 14, 2015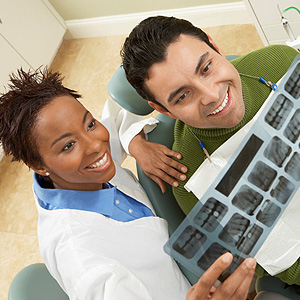 In the early Eighties, dentists began noticing symptoms among a few patients that indicated something far more serious. They were, in fact, among the first healthcare providers to recognize what we now know as HIV-AIDS.
Today, about 1.2 million Americans have contracted the Human Immunodeficiency Virus (HIV). It's a retrovirus, somewhat different than other viruses: it can invade immune system cells and hijack their replication mechanism to reproduce itself. Untreated it eventually destroys these cells to give rise to the more serious, life-threatening disease Acquired Immunodeficiency Syndrome (AIDS).
Thanks to antiretroviral drugs, most HIV positive patients live somewhat normal lives and avoid the more serious Acquired Immunodeficiency Syndrome (AIDS). But while antiretroviral therapy effectively inhibits the action of the virus, it isn't a cure — the virus is a permanent resident of the body and can still affect health, especially in the mouth.
In this regard, one of the more common conditions associated with HIV is Candidiasis, a fungal infection also known as thrush, which causes cracking of the mouth corners and lesions or white patches on the surface of the tongue or roof of the mouth. HIV patients may also experience limited saliva flow that causes dry mouth (xerostomia) with effects that range from bad breath to a higher risk of tooth decay.
The most serious effect, though, of HIV on oral health is the body's lower resistance to fight periodontal (gum) disease. HIV patients are especially susceptible to a severe form known as Necrotizing Ulcerative Periodontitis (NUP), a sign as well of immune system deterioration and the beginning of AIDS. This painful condition causes gum ulcerations, extensive bleeding, and the rapid deterioration of gum attachment to teeth.
If you or a family member is HIV positive, you'll need to pay close attention to oral health. Besides diligent brushing and flossing, you or they should also regularly visit the dentist. These visits not only provide diagnosis and treatment of dental problems, they're also an important monitoring point for gauging the extent of the HIV infection.
Taking care of dental problems will also ease some of the discomfort associated with HIV. Thanks to proper oral care, you or someone you love can experience a higher quality of life.
If you would like more information on oral and dental health for patients with HIV, please contact us or schedule an appointment for a consultation.