My Blog
Posts for: March, 2017
By Michael C Scheske, DDS, PC
March 18, 2017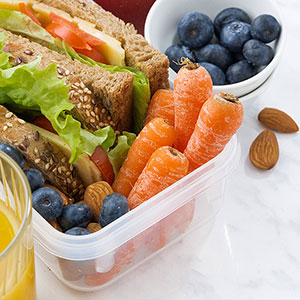 The food we eat not only provides us energy, but it also supplies nutrients to help the body remain healthy. The most important of these nutrients are minerals and tiny organic compounds called vitamins.
While all of the thirteen known vitamins and eleven minerals play a role in overall health, a few are especially important for your mouth. For example, vitamins D and K and the minerals calcium and phosphorus are essential for strong teeth. Another mineral, fluoride, helps fortify enamel, which can deter tooth decay.
Other vitamins and minerals serve as antioxidants, protecting us against molecules called free radicals that can damage cellular DNA and increasing our risk of cancer (including oral). Vitamins C and E and the mineral selenium fall into this category, as well as zinc for DNA repair.
We acquire these nutrients primarily in the foods we eat. But for certain people like older adults or pregnant or nursing women a healthy diet may not be enough. Any person who can't get enough of a particular vitamin or mineral should take a supplement to round out their nutritional needs.
If you don't have a condition that results in a nutrient deficiency, you may not see that much benefit from taking a supplement. In fact, taking too much of a dietary supplement could harm your health. For example, some studies have shown ingesting too much supplemental Vitamin E could increase the risk of heart failure or gastrointestinal cancer. And some dietary supplements can interact poorly with drugs like blood thinners or ibuprofen.
The best way to get the vitamins and minerals your body — and mouth — needs is to eat a healthy diet. Dairy products like fortified milk are a good way to get vitamin D, as well as calcium and phosphorus. Fruits and vegetables are a good source of Vitamin C. And while you can take in fluoride from toothpaste or other oral hygiene products, you'll also find it in seafood and tea.
While good oral hygiene and regular dental visits are necessary for dental health, your diet can also make a difference. Be sure you're getting all the nutrients your teeth and gums need.
If you would like more information on the role of diet in oral health, please contact us or schedule an appointment for a consultation. You can also learn more about this topic by reading the Dear Doctor magazine article "Vitamins & Dietary Supplements."
By Michael C Scheske, DDS, PC
March 03, 2017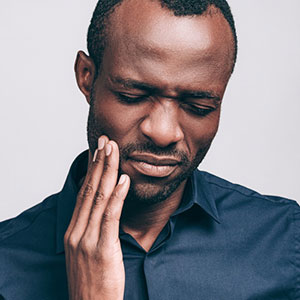 The Health Policy Institute, part of the American Dental Association, recently conducted a survey of around 15,000 people across the U.S., asking them about problems with their teeth and gums. Three issues in particular stood out, each affecting about one-third of those surveyed.
Here are those top 3 dental problems that plague Americans and what to do about them.
Tooth Pain. As with other parts of the body, tooth or mouth pain is a sign of something wrong — in some instances ignoring it could lead to tooth loss. Because there are a number of possible pain sources like tooth decay or periodontal (gum) disease, anyone with tooth pain should see a dentist for an examination to pinpoint the actual cause. That will determine what kind of treatment will remedy the problem and stop the pain.
Difficulty with Chewing. For 31% in the ADA survey, chewing food was a difficult and often painful task. The consequences go well beyond the mouth: with less chewing efficiency a person may be unable to eat certain foods that supply his or her body with essential nutrients. Like tooth pain, there are a number of possible causes: cracked or deeply decayed teeth, enamel erosion or recessed gums that have exposed sensitive tooth layers, or poorly fitted dentures. Finding and then treating the cause of the difficulty could help restore chewing ability.
Dry Mouth. The most prevalent dental issue in the survey was chronic dry mouth. It's more than simply being thirsty: chronic dry mouth usually stems from inadequate saliva flow. It's often caused by some systemic diseases or as a side effect to a prescription drug. Saliva helps neutralize decay-causing acid and supplies antibodies to fight infection. Without sufficient flow a person is more susceptible to diseases like tooth decay and periodontal (gum) disease. Changing medications or using products to increase saliva could help prevent these dental problems.
So, have you experienced symptoms for any these common oral health problems? If you have, be sure you see your dentist as soon as possible for diagnosis and treatment.
If you would like more information on symptoms of dental problems, please contact us or schedule an appointment for a consultation.