My Blog
Posts for: November, 2018
By Michael C Scheske, DDS, PC
November 20, 2018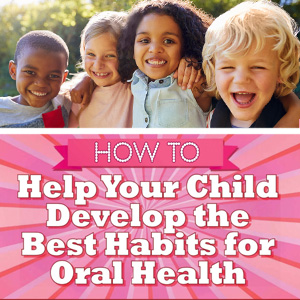 Helping your infant or toddler develop good dental habits is one of the best head starts you can give them toward optimum oral health. But even after they've matured enough to handle hygiene tasks without you, they still need your guidance.
This is especially true in the "tween" and teen years. Although they're beginning to flex their independence muscles, they're still vulnerable at this age to peer pressure urging them to try things that, among other outcomes, could hurt their oral health.
Here are 3 areas where your input and guidance could save your older children and teens from oral health problems.
Sports activities. As children mature, they may also become involved with various physical activities, including contact sports. Years of diligent hygiene and dental care can be undone with one traumatic blow to the mouth. You can help avoid this by urging your child to wear a mouth guard during sports activity. While there are some good choices on the retail market, the most effective mouth guards are custom-created by a dentist to precisely fit your child's mouth.
Oral piercings. While expressions of solidarity among young people are popular and often harmless, some like oral piercings and their hardware could potentially damage teeth and gums. You should especially discourage your child from obtaining tongue bolts or other types of lip or mouth hardware, which can cause tooth wear or fracture. Instead, encourage them to take up safer forms of self-expression.
Bad habits and addictions. A young person "spreading their wings" may be tempted to dabble in habit-forming or addictive activities. In addition to their effect on the rest of the body, tobacco, alcohol and drugs can have severe long-term consequences for oral health. Unsafe sexual practices could lead to the contraction of the human papilloma virus, which has been linked to oral cancer in young adults. Be sure your teen understands the dangers of these habits to both their oral and general health—and don't hesitate to seek professional help when a habit becomes an addiction.
If you would like more information on helping your child develop great oral habits, please contact us or schedule an appointment for a consultation. You can also learn more about this topic by reading the Dear Doctor magazine article "How to Help Your Child Develop the Best Habits for Oral Health."
By Michael C Scheske, DDS, PC
November 10, 2018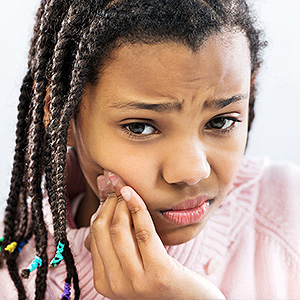 Nothing grabs your attention like a sharp tooth pain, seemingly hitting you out of nowhere while you're eating or drinking. But there is a reason for your sudden agony and the sooner you find it out, the better the outcome for your oral health.
To understand tooth sensitivity, we need to first look at the three layers of tooth anatomy. In the center is the pulp filled with blood vessels and nerve bundles: it's completely covered by the next layer dentin, a soft tissue filled with microscopic tubules that transmit sensations like pressure or temperature to the pulp nerves.
The third layer is enamel, which completely covers the crown, the visible part of a tooth. Enamel protects the two innermost tooth layers from disease and also helps muffle sensations so the tooth's nerves aren't overwhelmed. The enamel stops at about the gum line; below it the gums provide similar protection and sensation shielding to the dentin of the tooth roots.
Problems occur, though, when the dentin below the gums becomes exposed, most commonly because of periodontal (gum) disease. This bacterial infection caused by dental plaque triggers inflammation, which over time can weaken gum tissues and cause them to detach and shrink back (or recede) from the teeth. This can leave the root area vulnerable to disease and the full brunt of environmental sensations that then travel to the nerves in the pulp.
Tooth decay can also create conditions that cause sensitivity. Decay begins when certain oral bacteria multiply and produce higher than normal levels of acid. The acid in turn dissolves the enamel's mineral content to create holes (cavities) that expose the dentin. Not treated, the infection can eventually invade the pulp, putting the tooth in danger of being lost unless a root canal treatment is performed to remove the infection and seal the tooth from further infection.
So, if you begin experiencing a jolt of pain while eating or drinking hot or cold foods or beverages, see your dentist as soon as possible to diagnose and treat the underlying cause. And protect your teeth from dental disease by practicing daily brushing and flossing, as well as seeing your dentist for regular dental cleanings and checkups. Don't ignore those sharp pains—your teeth may be trying to tell you something.
If you would like more information on tooth sensitivity, please contact us or schedule an appointment for a consultation. You can also learn more about this topic by reading the Dear Doctor magazine article "Treatment of Tooth Sensitivity."