My Blog
Posts for: February, 2019
By Michael C Scheske, DDS, PC
February 18, 2019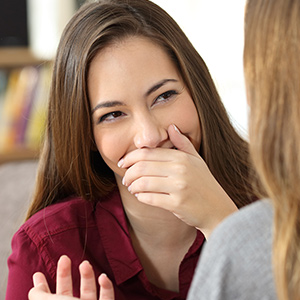 Besides attractively showcasing your teeth, your gums protect your teeth and underlying bone from bacteria and abrasive food particles. Sometimes, though, the gums can pull back or recede from the teeth, leaving them exposed and vulnerable to damage and disease.
Here are 4 things that could contribute to gum recession—and what you can do about them.
Periodontal (gum) disease. This family of aggressive gum infections is by far the most common cause for recession. Triggered mainly by bacterial plaque, gum disease can cause the gums to detach and then recede from the teeth. To prevent gum disease, you should practice daily brushing and flossing and see your dentist at least twice a year to thoroughly remove plaque. And see your dentist as soon as possible for diagnosis and treatment at the first sign of red, swollen or bleeding gums.
Tooth position. While a tooth normally erupts surrounded by bone, sometimes it erupts out of correct alignment and is therefore outside the bony housing and protective gum tissue. Orthodontic treatment to move teeth to better positions can correct this problem, as well as stimulate the gum tissues around the involved teeth to thicken and become more resistant to recession.
Thin gum tissues. Thin gum tissues, a quality you inherit from your parents, are more susceptible to wear and tear and so more likely to recede. If you have thin gum tissues you'll need to stay on high alert for any signs of disease or problems. And you should also be mindful of our next common cause, which is….
Overaggressive hygiene. While it seems counterintuitive, brushing doesn't require a lot of "elbow grease" to remove plaque. A gentle scrubbing motion over all your tooth surfaces is usually sufficient. On the other hand, applying too much force (or brushing too often) can damage your gums over time and cause them to recede. And as we alluded to before, this is especially problematic for people with thinner gum tissues. So brush gently but thoroughly to protect your gums.
If you would like more information on treating gum recession, please contact us or schedule an appointment for a consultation. You can also learn more about this topic by reading the Dear Doctor magazine article "Gum Recession."
By Michael C Scheske, DDS, PC
February 08, 2019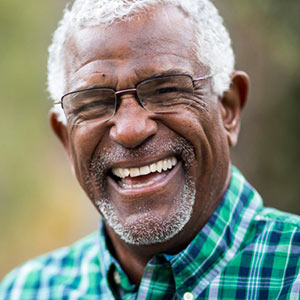 Like other aspects of our lives, aging can take a toll on our smile. Over a lifetime the effects of disease, teeth wearing and the foods we eat can cause our teeth and gums to look unattractive.
Here are 3 of the most common age-related dental problems and how we can help you "turn back the clock" on each one.
Discoloration. Teeth can dull and grow darker over time. And not just from what we eat or drink—age-related structural changes in the tooth can also cause discoloration. We can often alleviate external staining temporarily with teeth whitening. If the staining is heavy or it originates inside the tooth, then we can install life-like porcelain veneers or crowns to cover the discoloration. We can also use composite dental materials to alter the color of one darkened tooth so that it doesn't stand out from the rest of your teeth.
Wearing. Our teeth naturally wear down over time. If the wearing is excessive, though, teeth can look shorter and less youthful. Again, we can use veneers or crowns to change a tooth's outward appearance and make them look longer. We can also employ enamel contouring and reshaping that smoothes out sharper edges caused by wearing to give your teeth a softer, more youthful look.
Receding gums. On the other end of the spectrum, gums that have shrunk back or receded from the teeth can make them look much larger and unattractive. Our first step is to treat any gum disease present—the most common cause of recession—which often helps the tissues to regenerate. If your case is more advanced, though, you may also need grafting surgery to restore lost gum tissue. Using in-depth microsurgical techniques, surgeons attach grafted gum tissue at the recession site. Over time new tissue will grow, restoring adequate gum coverage.
You can also improve your appearance at any age with orthodontics. Besides a more attractive smile, properly aligned teeth tend to wear more slowly and evenly. This and proper daily oral hygiene and regular dental care can keep your teeth looking younger even in your later years.
If you would like more information on gaining a more youthful smile, please contact us or schedule an appointment for a consultation. You can also learn more about this topic by reading the Dear Doctor magazine article "How Your Dentist can help you Look Younger."