My Blog
Posts for: March, 2019
By Michael C Scheske, DDS, PC
March 20, 2019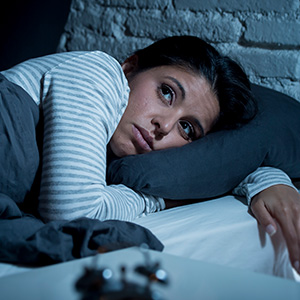 The month of March brings the first day of spring, when nature seems to wake up after a restful winter slumber. It also brings Sleep Awareness Week, which leads us to ask: How's your sleep? For around one of every three people, the answer seems to be: Not so good! In fact, it's estimated that some 50-70 million people in the U.S. alone have sleep problems, including sleep-related breathing disorders like obstructive sleep apnea (OSA).
People who suffer from this condition seem to sleep fitfully and snore loudly—and they may actually wake up dozens of times every night without even knowing it. These "micro-arousals" make it impossible to get restful sleep, which can lead to fatigue, trouble concentrating, and behavioral issues. Children with sleep disorders like OSA are sometimes diagnosed with attention deficit/hyperactivity disorders because the symptoms are very similar.
If you suspect that you (or someone you care about) may have a serious sleep disorder, it's a good idea to get an examination from a medical professional who specializes in this area. If the diagnosis is OSA, there are a number of treatments that can be effective—one of which is an oral appliance that's available from the dental office.
Dentists are quite familiar with the anatomical structure of the mouth, which is sometimes the root cause of OSA. In many individuals, the soft tissue structures in the back of the oral cavity (including the tonsils, tongue and soft palate) can shift position when muscles relax during sleep and block the flow of air through the windpipe. The lack of sufficient air may cause a person to awaken briefly, gasp for breath, and then relax their muscles—over and over again, all night long.
After a complete exam, we can have an appliance custom-made for you that has proven successful in managing mild to moderate cases of OSA. Shaped a little like a retainer, it is worn in your mouth at night and taken out in the daytime. The appliance helps maintain an open airway by re-positioning the jaw and/or keeping the tongue out of the way.
Oral appliance therapy is one of the most conservative options available for treating OSA: It requires no major equipment or irreversible medical procedures. However, there are a number of other options, including machines that supply pressurized air through a face mask and even oral surgery. It's important to consult with a specialist in sleep disorders when you're facing this issue. If the diagnosis is OSA or a similar sleep problem, remember that help may be available here at the dental office.
If you have questions about sleep-related breathing disorders, please contact us or schedule an appointment for a consultation. You can read more in the Dear Doctor magazine articles "Oral Appliances For Sleep Apnea" and "Sleep Disorders & Dentistry."
By Michael C Scheske, DDS, PC
March 10, 2019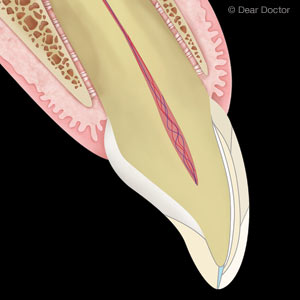 It might not rise to the level of a miracle, but cosmetic dentistry can achieve some amazing outcomes with unattractive teeth. A skilled and experienced dentist can turn "ugly ducklings" into beautiful "swans." And that achievement might not be as in-depth or expensive as you might think, thanks to the increased use of dental materials called composite resins.
Composite resins are pliable, tooth-colored materials we apply directly to tooth surfaces. They're most often used with broken, chipped or misshapen front teeth—the composite material replaces the missing tooth structure.
Composite resins have been around for decades, but haven't been widely used because they didn't have the strength of dental porcelain. In recent years, though, dentists have perfected techniques for bonding and shaping composites to teeth that have increased their durability. With just the right skill and artistry, composites can look like natural teeth.
We can correct many tooth flaws using composite resins right in our office. After roughening up the outer enamel surface of the tooth and performing other steps to aid bonding, we begin applying liquid resins to form a base layer that we then harden with a special light source. We continue to add layers to increase the color depth and shape of the restoration, before finally polishing it to resemble natural teeth.
Composite restorations are ideal for moderate tooth structure loss, but may not be appropriate for heavily worn, previously root canal-treated or fractured teeth. These and other kinds of flaws may require a different solution such as a dental porcelain restoration with veneers or crowns. Where composites can be used, though, they provide an affordable option that doesn't require an outside dental lab for fabrication—we can often perform it in one visit.
If you'd like to consider a composite resin restoration for a less than perfect tooth, see us for a complete examination and consultation. If your situation appears to be compatible for using this particular technique, composite resins could change your smile for the better in just a few minutes.
If you would like more information on how we can improve your smile, please contact us or schedule an appointment for a consultation. You can also learn more about this topic by reading the Dear Doctor magazine article "Artistic Repair of Front Teeth with Composite Resin."