My Blog
Posts for tag: common symptoms
By Michael C Scheske, DDS, PC
October 11, 2012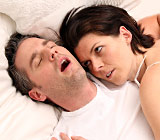 Dentistry has ventured into the new area of sleep medicine by helping snorers — and their exasperated sleeping partners — with custom-made anti-snoring devices. These oral appliances, which resemble orthodontic retainers or sports mouthguards, keep the snorer's airway clear and the bedroom quiet. To see how they work, you have to understand the mechanics of snoring.
Snoring occurs when the upper airway (back of the throat) becomes blocked by the tongue or other soft-tissue structures, such as large tonsils or a long soft palate. The vibrating of these obstacles creates the sound we call snoring.
Snoring is often worse when sleeping on one's back because that position encourages the lower jaw to fall back and the tongue to close off the airway. This is where Oral Appliance Therapy comes in. These custom-fitted devices are designed to keep the upper airway open during sleep by pulling the lower jaw forward, which in turn brings the tongue away from the throat. Dentists, and our office in particular, are the only source for Oral Appliance Therapy.
People who snore should have a thorough examination to rule out Obstructive Sleep Apnea (OSA), a potentially dangerous condition in which airflow can be cut off completely for 10 or more seconds ("a" – without; "pnea" – breath), reducing blood-oxygen levels. Chronic, loud snoring is a common finding with OSA.
Please remember that sleep is an integral part of health and well-being. In fact, we spend about a third of our lives doing it. If you are snoring or have any sleep-related breathing disorders that are waking you or your bed partner, be sure to tell our office. There are plenty of examples of the havoc wreaked by sleep-deprived individuals. Remember the Exxon Valdez?
If you have any questions about Oral Appliance Therapy, please contact us or schedule an appointment for a consultation.
To learn more about the topic of oral appliance therapy, please see the Dear Doctor magazine article "Sleep Disorders & Dentistry."
By Michael C Scheske, DDS, PC
June 16, 2012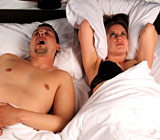 Nearly everyone is familiar with snoring, having either been awakened by a snoring, sleeping partner or by snoring so loudly that you wake yourself up. As if the sounds emanating from snoring weren't bad enough, snoring is no laughing matter and should never be ignored. And why? It can be a sign of other health issues.
Snoring occurs when the soft tissue structures of the upper airway (the back of your throat) collapse onto themselves, the tongue drops back and air is blocked in its movement through the mouth and nose into the lungs. These obstacles cause a vibration that produces the snoring sound. Snoring can also be caused by large tonsils, a long soft palate, a large tongue, the uvula (the tissue in the back of the throat that dangles like a punching bag), and/or fat deposits.
If snoring is more severe, it may denote a medical condition called Obstructive Sleep Apnea (OSA; or just "sleep apnea"). It occurs when the upper airway collapses causing significant airflow disruption or even no airflow whatsoever for 10 seconds or more and can leave you feeling tired, depressed, irritable, as well as cause memory loss and poor concentration. But have no fear; you are not alone, as millions of people worldwide have been diagnosed with this condition. There are also numerous treatment options that we can discuss with you — should you be diagnosed with this problem.
You can learn more about sleep apnea by reading the Dear Doctor article, "Snoring & Sleep Apnea." Or if you are ready for a thorough examination and to discuss your snoring, contact us today to schedule a consultation.
By Michael C Scheske, DDS, PC
April 17, 2012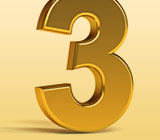 Tooth decay is not trivial. It's a worldwide epidemic, one of the most common of all diseases — second only to the common cold. It affects more than one fourth of U.S. children of ages 2 to 5 and half of those 12 to 15. Among adults, tooth decay affects more than ninety percent of those over age 40.
Prevention of cavities starts with a healthy diet and effective brushing and flossing, but it is much more complex than that. Three strategies for reducing dental caries (tooth decay) include:
Protect with Fluoride and Sealants
This works best when fluoride is applied to the crystalline coating of your child's teeth just after they push through the gums (erupt). The fluoride becomes incorporated into the tooth's surface and acts as a barrier to decay. Studies have shown that low doses of fluoride are safe and effective.
Dental sealants are used as a companion to fluoride because they seal tiny pits and fissures in the tooth's structure, creating an even stronger barrier.
Modify Oral Bacteria
Every mouth contains bacteria, no matter how well you clean your teeth. Not all bacteria cause tooth decay. The problem bacteria are those that produce acid as a byproduct of their life processes. We can identify acid-producing bacteria in your mouth, you can reduce their concentrations using antibacterial mouthrinses such as chlorhexidine, and pH neutralizing agents (substances that reduce the amount of acid).
Reduce Sugars in Your Diet
Bacteria in your mouth ferment sugars and other carbohydrates, producing acids that eat into the mineralized outside structure of your teeth, the enamel. So eating fewer sugars — particularly added sugars such as those in juices, sodas, candy and other sweets — will help prevent decay. Your total sugar intake should be less than fifty grams, or about ten teaspoons, per day. If you begin to read labels showing sugar content of common foods, you may be surprised at the amount you consume without knowing it.
If you must snack between meals, non-sugary snacks like raw vegetables and fresh fruits create a better environment for your teeth.
Xylitol, an "alcohol sugar" used in some chewing gums and dental products, has been shown to reduce decay-producing bacteria.
Try these easy strategies to keep your teeth healthy and functional throughout your lifetime.
Contact us today to schedule an appointment to discuss your questions about tooth decay. You can learn more by reading the Dear Doctor magazine article "Tooth Decay."