My Blog
Posts for tag: fillings
By Michael C Scheske, DDS, PC
May 16, 2014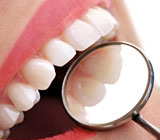 Are tooth-colored fillings safer than silver fillings?
No. Both are considered safe based on the most reliable and up-to-date scientific evidence. Still, tooth-colored fillings do have some definite advantages. Not only do they blend in with your smile far better than "silver" (dental amalgam) fillings, but they often require less removal of healthy tooth structure. That's because in order to fill a tooth with amalgam, it is necessary to create indentations in the tooth called "undercuts" to hold the amalgam in; this requires the removal of some healthy tooth material. With a tooth-colored filling, we need only remove the decayed part of the tooth to place the filling.
Are there any disadvantages?
Yes, tooth-colored fillings don't always wear as well as metal fillings — particularly on back molars where they are subjected to the most stress from chewing. They are also more expensive and less likely to be fully reimbursed under dental insurance plans.
Are there different types of tooth-colored fillings?
Yes, three different choices of tooth-colored fillings are available:
Composite — This mixture of plastic and glass is the most common type of tooth-colored filling. Newer materials can hold up almost as long as amalgam fillings and look very natural, though they can stain over time just as natural teeth do.
Porcelain — High-tech dental ceramics are considered the most aesthetic choice of filling material. They don't stain as composites can, but their relatively high glass content can make them more brittle and prone to breakage. They may be more expensive than composites.
Glass Ionomer — Made of acrylic and glass powders, these inexpensive, translucent fillings blend in acceptably well with natural teeth and have the advantage of releasing small amounts of fluoride to help prevent decay. However, they generally don't last as long as other restorative materials.
We would be happy to offer guidance on which choice would be best in your own unique situation.
If you have any questions about tooth-colored fillings, please contact us or schedule an appointment for a consultation. You can learn more by reading the Dear Doctor magazine article "The Natural Beauty of Tooth-Colored Fillings."
By Michael C Scheske, DDS, PC
January 15, 2013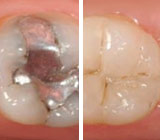 Cavities used to be nothing to smile about, but thanks to advances in technology, tooth-colored fillings have made repair of decayed teeth so natural, they're invisible. Now you no longer need to feel self-conscious about that unsightly flash of silver when you talk or laugh. While silver amalgam fillings were once the preferred option for tooth restoration filling materials, tooth-colored "composite resins" have gained popularity as a safe and effective alternative to treat new cavities or to replace old silver fillings.
A Better Alternative: Consumer demand for tooth-colored (metal free) restorations as well as the dental profession's desire to preserve as much natural tooth structure as possible has led to the development of special "adhesive" tooth-colored materials. Besides the aesthetic advantages over amalgam fillings, tooth-colored fillings require the removal of less tooth structure. While traditional silver fillings often crack or leak over time, composite resin fillings bond directly to tooth structure and actually reinforce and strengthen it while creating a natural looking smile.
The Choice is Yours: You can choose to replace unsightly silver fillings with tooth-colored ones to enhance their cosmetic appearance. Although concern has been expressed over the mercury content in older silver fillings, years of research cited by the American Dental Association has found that traditional amalgam fillings are safe. Unless you have cracks or damage to your current amalgam fillings or have other concerns regarding your dental health, replacing silver fillings is a matter of personal preference.
Cost: Although composite resin fillings may cost slightly more than silver fillings, they are very durable and may be more cost-effective in the long run.
Contact us today to schedule an appointment to discuss any questions you may have regarding tooth colored fillings. Read more about this topic in the Dear Doctor magazine article "The Natural Beauty of Tooth Colored Fillings."
By Michael C Scheske, DDS, PC
December 29, 2012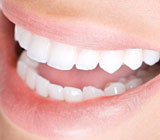 The goal of restorative dentistry is to return the teeth to full form (shape) and function. For years, a key tool for achieving this goal has been through the use of metal amalgams (silver looking dental fillings). However, this technique does have some disadvantages. One is the fact that they can involve removal of healthy tooth structure to retain them. Too much "undercutting" can undermine and weaken a tooth resulting in less resistance to biting forces possibly leading to fatigue fractures and cracked tooth syndrome. Another approach is call "biomimetic" which literally means mimicking life. This approach to dentistry is made possible through the structured use of tooth-like materials such as composite resins. Scientific studies and clinical experience have validated their use as both safe and predictable.
By mimicking life, we rely upon our delicate balance of artistry, experience and expertise to provide you with properly restored teeth that function and wear normally, while appearing indistinguishable from natural teeth. Dental composite are now the most commonly used materials for tooth-colored adhesive restorations and have properties similar to a natural tooth's enamel and dentin. They consist of resin which are plastic and fillers made of silica (a form of glass). The fillers give the composites wear resistance and translucency (see through properties). However, most of the properties of enamel are also mimicked quite well by dental porcelains. Porcelains are a form of ceramic, that are formed by the action of heat. Dental porcelains come in all colors and shades so we can easily and perfectly match the color of virtually any natural tooth. As for longevity, porcelain is typically your best option because it is the closest option in mimicking a natural tooth.
To learn more on this subject, you can continue reading the Dear Doctor magazine article "The Natural Beauty of Tooth Colored Fillings." Or contact us today to schedule an appointment to discuss your specific questions.